About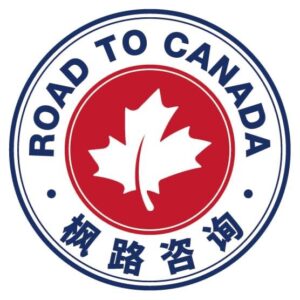 Welcome to Road To Canada! Your trusted partner for all your immigration and naturalization needs. As Regulated Canadian Immigration Consultants (RCICs), we at RTC International Consulting Inc. are committed to providing professional and comprehensive services to individuals seeking to make Canada their new home.
Based in Burnaby, Greater Vancouver BC, Canada, we have established ourselves as a leading immigration consultancy firm, focused on eliminating barriers between cultures and paving the way for talented individuals who are in high demand in Canada. Also, we have offices in Shanghai, Guangzhou, Wuhan in China, acting as a bridge for talents to immigrate to Canada.
Our expertise lies in offering professional immigration, education, and settlement consulting services to clients both locally and overseas. With a special emphasis on the Asian market, including mainland China, Hong Kong, Taiwan, and beyond, we have successfully helped numerous clients achieve their immigration goals.
At Road To Canada, we specialize in a wide range of immigration programs and services. Whether you're interested in the Express Entry system, Labor Market Impact Assessments (LMIA), Provincial Nominee Programs (PNPs), Family Sponsorship Class, Permanent Residency, Work Permits, Study Permits, or Visitor Visas and Foreign worker recruiting, our dedicated team of RCICs is here to guide you every step of the way.
We begin by thoroughly evaluating your qualifications and assessing the options available to you. We then provide tailored guidance on the necessary steps to take for a successful immigration process. With our in-depth knowledge of Canadian immigration laws and regulations, we are equipped to handle complex cases and maximize your chances of a positive outcome.
Don't hesitate to reach out to one of our experienced Regulated Canadian Immigration Consultants at Road To Canada. We are eager to assist you in making your Canadian dreams a reality. Contact us today for a consultation and let us navigate the path to your new life in Canada together.
Canada, known for its welcoming nature, diverse culture, and ample opportunities, has become a sought-after destination for individuals seeking to live, work, study, or reunite with their loved ones. At Road To Canada (RTC), our regulated Canadian immigration consultants take pride in offering full immigration and visa services for Canada, ensuring that your journey to this beautiful country is smooth and hassle-free.
Our team of experienced professionals – Regulated Canadian Immigration Consultants, are specializes in various immigration streams, catering to a wide range of needs and aspirations. Let's delve into the comprehensive services we provide:
Skilled Worker Immigration: Canada is constantly in search of skilled professionals to contribute to its thriving economy. We assist individuals with the application process for skilled worker immigration, guiding them through the Express Entry system, provincial nominee programs, and other relevant pathways.
Business Investors Immigration: Entrepreneurs and investors looking to establish or expand their business ventures in Canada can rely on our expertise. We provide guidance on business investors immigration programs, such as the Start-up Visa program and the Immigrant Investor Venture Capital program.
Self-employed Immigration: If you possess exceptional skills and talent in cultural or athletic fields, our self-employed immigration services can help you navigate the application process and fulfill your dreams of pursuing your passion in Canada.
Family Sponsorship Immigration: Reuniting families is a priority, and our team is dedicated to assisting with family sponsorship immigration. We understand the importance of family connections and work diligently to bring loved ones together in Canada.
Provincial Nominee Immigration: Each Canadian province has its own unique immigration programs to address regional labor market needs. We offer comprehensive support for provincial nominee immigration, guiding you through the specific requirements and application process.
Refugee and Protected Person: For individuals seeking refuge and protection in Canada, we provide guidance on refugee and protected person applications, ensuring your safety and security.
Temporary Resident Visa: If you are planning a temporary stay in Canada for tourism, business, or visiting family and friends, our services include assisting with temporary resident visa applications to make your visit hassle-free.
Temporary Resident Permit: In certain circumstances where individuals may not meet the usual entry requirements, we help navigate the process of obtaining a temporary resident permit, ensuring you have the necessary authorization to enter and stay in Canada temporarily.
Study Permit and Visa: Pursuing education in Canada opens doors to exceptional learning opportunities. Our team assists aspiring students with study permit and visa applications, ensuring a smooth transition to Canadian educational institutions.
Work Permit and Visa: Canada offers numerous employment opportunities, and we support individuals in obtaining work permits and visas, enabling them to work legally in the country and contribute to its thriving workforce.
Visitor Record: If you're already in Canada as a visitor and wish to extend your stay, our services include assisting with the application for a visitor record, allowing you to prolong your visit and explore the beauty of Canada.
Permanent Resident Card: As a permanent resident of Canada, a permanent resident card is your official proof of residency. We provide guidance on the application process, ensuring that you have the necessary documentation to enjoy the benefits of permanent residency.
Citizenship Application: Once you've met the requirements for Canadian citizenship, we assist in the preparation and submission of your citizenship application, helping you embark on the final step of your Canadian journey.
At Road To Canada (RTC), our regulated Canadian immigration consultants understand that navigating the complex world of immigration can be overwhelming. That's why our team of experts is here to provide personalized guidance, streamline the application process, and ensure that your immigration experience is as smooth as possible. With our in-depth knowledge of Canadian immigration laws and regulations, we strive to maximize your chances of success.
Embark on your Canadian dreams today! Contact one of our Regulated Canadian Immigration Consultants at Road To Canada (RTC) for comprehensive immigration and visa services, tailored to your unique needs and aspirations. Let us be your trusted partner on this transformative journey to Canada.
Professional Legal Consulting Services:
Licensed Counselor of Immigration and Refugee Board of Canada: Specialized representation of clients in handling their immigration and refugee cases at the Immigration and Refugee Board of Canada. The RTC legal team possesses the professional knowledge and experience to provide legal consultation, representation, and defense services, ensuring the protection of clients' rights and interests.
Refugee and Protected Person Services: Assisting applicants in understanding their rights and obligations, providing guidance in preparing application materials, and offering legal and social support throughout the application process.
Appeal Your Removal Order Services: Providing legal representation and defense to help clients appeal their removal orders, seeking to delay removal or change the removal decision.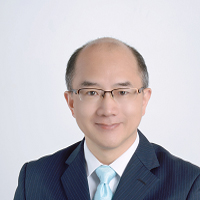 Janseen Yang – Director & Immigration Consultant
Janssen is an experienced expert in immigration, business, information communication technology and multiculturalism with over 20 years of experience. Not only has he applied his extensive knowledge of immigration to help his friends from all over the world, but he also has comprehensive and practical experiences in business operation as an entrepreneur. In addition, he has great passion for technology and multiculturism.
Janssen is also an active member of the Canadian Associate of Professional Immigration Consultant and Licensed Counselor of Immigration and Refugee Board of Canada.  Janssen is fluently bilingual (English and Mandarin).
Contact RTC:
Suite 330, 5000 Kingsway, Burnaby, BC Canada, V5H 2E4
Tel: +1 604-620-5911
Fax:+1 604-620-1518
Email: [email protected]