Canadian Business Consulting Services
Canadian

Business Consulting Services
Road To Canada provides professional Canadian business consulting services and specialized solutions for business immigration clients and enterprises, helping businesses navigate the dynamics and competitive environment of the Canadian market.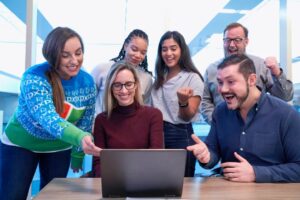 Our business consulting services, and specialized solutions are designed to improve operational efficiency, optimize strategic decision-making, and drive sustainable growth. Whether it's providing guidance on market entry strategies, conducting market research, or developing innovative business models, Road To Canada's consultants bring extensive knowledge and experience to help you thrive in the Canadian entrepreneurial landscape. We work closely with our clients, understanding their unique challenges and goals, and tailor solutions accordingly. With a profound understanding of local regulations, cultural nuances, and industry trends, Canadian Business Consulting Services is an invaluable partner in maximizing the potential of businesses in the Canadian market.
We offer the following comprehensive Canadian business consulting services:
Project Screening: Road To Canada provides industry and market analysis for industrial and high-tech products based on clients' situations, along with corresponding business plans. Our business consulting services play a crucial role in project screening by conducting in-depth research on market trends, competitive landscapes, and consumer demands in the fields of industrial and high-tech products. Through professional market analysis and industry insights, we help clients understand potential business opportunities and risks. We develop personalized business plans considering clients' goals, resources, market demands, and competitive advantages. With project screening services, Road To Canada's Canadian Business Consulting Services team assists clients in selecting the most promising and suitable projects among numerous opportunities, providing robust support for their development in the Canadian market.
Market Research: Market research is an integral part of Road To Canada's Canadian Business Consulting Services team. Once a project is approved, consultants conduct further analysis on detailed positioning, investment status, market strategies, and long-term planning to provide comprehensive implementation plans. During the market research phase, consultants utilize various tools and methods, including qualitative and quantitative research, to gather critical information about the target market. They investigate market size, growth trends, competitive landscapes, consumer behavior and preferences, as well as potential market opportunities and risks. Through comprehensive and systematic market research, Road To Canada's Canadian Business Consulting Services team helps clients gain profound insights into the target market, providing reliable foundations for developing successful marketing strategies and strategic decisions. Based on research results and analysis, we provide detailed implementation plans to assist clients in achieving success in the Canadian market.
Company Establishment: Whether assisting newly established companies in building their own business systems or helping existing companies in organizing or adjusting organizational structures, Road To Canada's Canadian Business Consulting Services team offers professional support. We closely collaborate with clients to understand their business needs and goals, providing tailor-made solutions. During the company establishment process, consultants can assist clients in building effective management teams and provide support for talent recruitment and organizational development. We help clients formulate company structures and division of responsibilities, ensuring smooth collaboration and communication between departments and teams. Additionally, we can provide management consulting and training to help the company's management effectively oversee plan implementations and achieve optimal operational efficiency through continuous improvement and adjustments.
Operations Management: Operations management is one of the key areas of Road To Canada's Canadian Business Consulting Services team. We understand the importance of an elite team and effective management in business development. Based on principles of fairness and justice, we are committed to assisting enterprises in making wise decisions regarding selection, training, employment, and employee retention. We believe that every talent should have opportunities for development and showcasing their talents, receiving corresponding rewards.
Marketing Strategy: We ensure that clients' market direction aligns with their needs by continuously adjusting and improving based on the situation and client feedback. We are committed to developing comprehensive market development strategies from a global perspective to maximize the interests of the enterprise.
Your trusted One-stop Canadian Business Consulting Services!
Road To Canada's Canadian Business Consulting Services team has rich experience and expertise in marketing strategy, providing clients with comprehensive and specific market guidance. We aim to help companies develop forward-thinking and innovative marketing strategies for sustainable growth and business success. Whether it's entering new markets, launching new products, or optimizing existing market shares, we are committed to providing the best marketing solutions to clients, empowering them to succeed in a competitive business environment.
At Road To Canada (RTC), our licensed Canadian immigration consultants understand that the complex immigration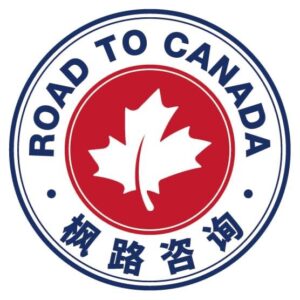 process can be overwhelming. Therefore, our expert team provides personalized guidance, simplifies the application process, and ensures your immigration experience is as smooth as possible. With our in-depth understanding of Canadian immigration laws and regulations, we strive to enhance your chances of success.
Contact the Canadian Business Consulting Services team now and embark on your Canadian dream! Reach out to Road To Canada's licensed Canadian immigration consultants for a comprehensive Canadian Business Consulting Services plan tailored to your unique needs and desires. Let us be your trusted partner in this transformative journey to Canada."